What's 'The Buzz' as Springtime thrives...?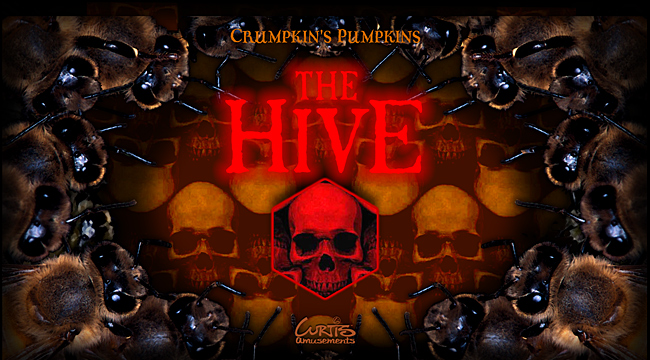 (The Pumpkins know it
isn't
'flies'...!)
Here's a fable for you, friend, whose villain meets a 'sticky end'...
| | | |
| --- | --- | --- |
| Have YOU seen our NEW ~ | | ~ Shop? |
Do You Have A 'Nose' For FINE HALLOWEEN DECOR..?
Yes, those noisy little nightmares, The Poisonous Pumpkins, have garnered
a full-figured 8 MILLION Views on YT - and they're STILL CLIMBING --
( - like their nasty little vines..., Eeek!...)
-- on toward HALLOWEEN 2022...!
To all our Peculiar Viewers and Good Fiends out there ~ you're the best Victims -- er, Visitors the Pumpkins could wish for!
(Come for a visit -- and then Run-For-Your-Leaves!)
Looking to get out of the House?
Set your seats to Lounge-Factor 7, kickback, and listen to a trio of Awsome Audio Adventures!
Looking for a nice cozy READ...?
Here's one of Lumpy's Favorites ~
(With a rare authentic "Post Script", from 'The Papers of Deidrich Knickerbocker'...)
~ Also! ~
" Carve into a little hauntingly-whimsical tabletop charm ~ "
Shari Mendez conjures-up the coziest little graveyards any pumpkin-passionate Hallow's Eve-enthusiast could envision...
She's not out-of-her-gourd, she's INTO it...
Skillfully realized and imaginatively creepy, Shari's visions may inspire You to tackle some tabletop realizations of your own!
| | |
| --- | --- |
| | the banner above to visit ~ ! |