A very obliging Frank showing-off a CP Handbill...

Another fetching Femin-stein helps herself to a teasing tug of The Cart's complimentary Pumpkin Pie Taffy...
Bud and Lou say "Hello!" to all The Pie Cart's fans, and hope to be rollin' again soon to a new venue!
We'll be haunting "Monsterpalooza Spring 2023" - (in Spirit, at least - if you're going, be sure to look for us in The Program)... Pics of "The Greatest Monster Show On Earth (or Elsewhere)" are coming to 'The Ripening' this Summer, as The Prowling Pumpkin reports on the scary scene...!
More Delicious "Herb Garden" POSTERS at our ETSY Shop!
"The Prowling Pumpkin" Visits

The Greatest Monster Show In The World's 'Evil Twin'
~ returns to Burbank, California!

October 14th, 15th, & 16th, 2022 ~ Burbank Marriott Convention Center
prominent display showed-off their VERY impressive lineup...
Predators and Aliens were close enough to BITE...
Opening Friday Night in the Marriott Quad - "Anthony, The Walking Monster" takes a rare break among the 'non-monsters'...; but he's bright-footed and bristly-horned for a quick pic with some of Son of Monsterpalooza's outstanding Staff on Saturday Morning!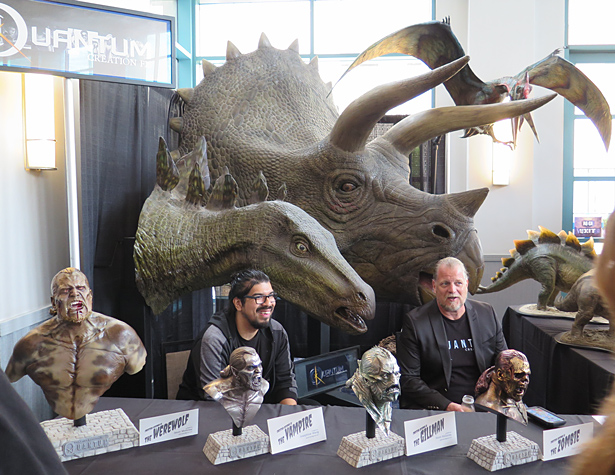 Quantum FX mindblowing menagerie was on major display...
Fans fill the Convention Center,
Show Programs in hand...
And speaking of the Show Program --
The Son of Monsterpalooza 2022 Program featured a near-full-page Q & A, showcasing "Crumpkin's Pumpkins"!, graciously shown-off by Del Howison, of the legendary Dark Delicacies book and collectibles store in Beautiful Downtown Burbank...
Oscar-winning Ve Neil's "Addams Family" were a Creepy, Kooky delight!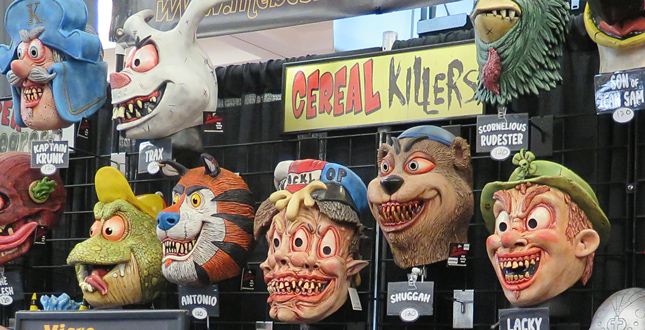 "Now fortified with Extra Irony for better Blood-Sugar!" - The Best Little Horror House's appetite-challenging line of "Cereal Killers"...
Beetlejuice's crainially-challenged "Harry the Hunter" seems to have escaped The Waiting Room...

Fabulous Figurines were to be found everywhere...
| | |
| --- | --- |
| Hey, That's It!, from Immortal Masks | Killer Klowns (in the Quad's outer space)... |
Live-in-progress Tour-de-force Make Up FX...!
"He has his father's eyes," she said.

'Zoned Crone' by Abracadaver Productions
Larry Ross, captaining the helm of Blast From The Past's Cool Collection.
Famous Monsters' "Uncle Forry" made a posthumos appearance, courtesy of Casey Wong's astonishing scuptural skills.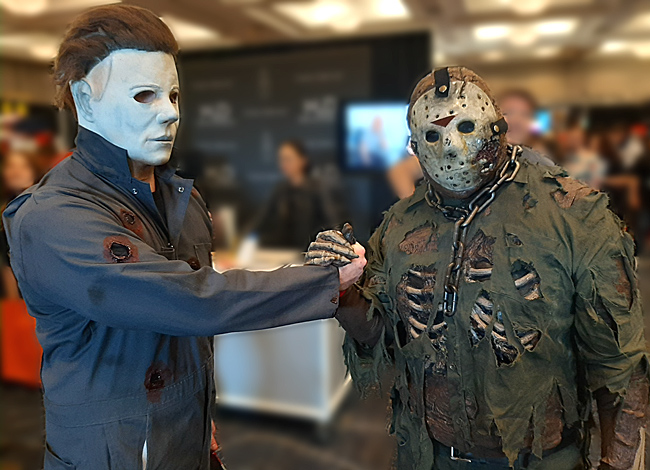 Two OG's - pausing to share a moment..., while sizing-up the crowd...
AND! ~ Check out the Pics of our Springtime visit to: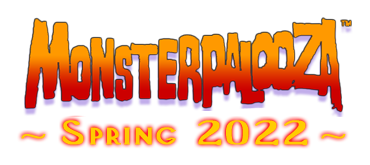 Do You Have A 'Nose' For FINE HALLOWEEN DECOR..?
| | | |
| --- | --- | --- |
| Have YOU seen our NEW ~ | | ~ Shop? |
Yes, those noisy little nightmares, The Poisonous Pumpkins, have garnered
well-over 8 MILLION Views on YT - and they're STILL CLIMBING --
( - like their nasty little vines..., Eeek!...)
-- on toward HALLOWEEN 2023...!
To all our Peculiar Viewers and Good Fiends out there ~ you're the best Victims -- er, Visitors the Pumpkins could wish for!
Set your seats to Lounge-Factor 7, kickback, and listen to a trio of Awsome Audio Adventures...!
Feeling 'crafty'...?
Take an inspiring peek at some unique DIY imaginings ~

Shari Mendez' Little Graveyards show off the petite possibilities for table-top mini-dioramas.

When it's too hot to haunt, and yet, 'haunt-you-must', take a cue from Shari's own brand of macabre whimsicality and see what you can summon from your local crafts store...

Click Above for MORE...
| | | |
| --- | --- | --- |
| Have YOU seen our NEW ~ | | ~ Shop? |
"The Prowling Pumpkin"
Visits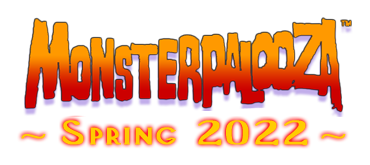 The rather scary Entry Line went On...,
And On..., and On...
...But -- once the Pasadena Convention Center doors were opened, it moved surprisingly fast...
There was Outstanding Classic Monster Artwork for sale...
There were Monsters-in-the-Making!

It, um, does seem that "ears" were rather a recurring motif --

-- eh what...?
There were Miniature Maiden Models ~

~ and Full-sized Mounted Monsters!

Plus Tiny Larry Talbots --

-- with telling traumatic tribulations...

(Little Larry looked a bit un-glued, and we could understand why...)
Legendary Make Up Effects Wizard
Rob Burman
conjures up a new character vision right in the midst of mezmerized Monsterpalooza-goers...

At least the ears look normal here, yes... ?
The late, great Forrest J. Ackerman, or at least a fantastastically realistic replica, was in proximity to Celebrated Company...
...Including other incredibly realistic, not-at-all-real people --
-- And astonishing personalities representing --

-- Both Sides of "The Pond".

(aka, Swamp)
Yes it was another great show, with world-class Artists, Vendors, countless creative displays -- and no shortage of "Monsters" at all...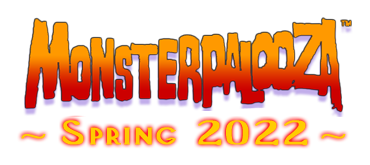 What's 'The Buzz' as Autumn dies...?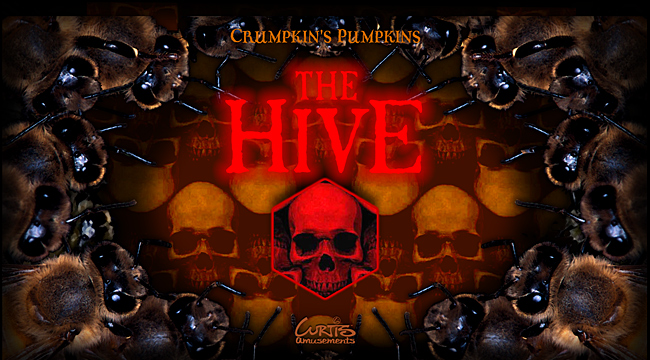 (The Pumpkins know it
isn't
'flies'...!)
Here's a fable for you, friend, whose villain meets a 'sticky end'...
(Come for a visit -- and then Run-For-Your-Leaves!)
Looking to get out of the House?
Looking for a nice cozy READ...?
Here's one of Lumpy's Favorites ~
(With a rare authentic "Post Script", from 'The Papers of Deidrich Knickerbocker'...)
~ Also! ~
" Carve into a little hauntingly-whimsical tabletop charm ~ "
Shari Mendez conjures-up the coziest little graveyards any pumpkin-passionate Hallow's Eve-enthusiast could envision...
She's not out-of-her-gourd, she's INTO it...
Skillfully realized and imaginatively creepy, Shari's visions may inspire You to tackle some tabletop realizations of your own!
| | |
| --- | --- |
| | the banner above to visit ~ ! |
Relish a SHOW REVIEW
of "The Crumpkin's Pumpkins' Pumpkin Pie Cart's"
awfully awesome appearances!